Author: admin | Category:
Animals
,
Aquarium
,
aquatic
,
competitions
,
Emerald Isle
,
loggerhead sea turtles
,
North Carolina
,
North Carolina Zoo
,
Summer
,
tourists
,
Vacation

The North Carolina Aquariums in the Town of Emerald Isle were set up as a division of the North Carolina Department of Environment and Natural Resources. The Aquariums were set up to help members of the public in the town of Emerald Isle gain knowledge of the conservation of the wonderful and vast resources connected with North Carolina's ocean, lakes, rivers and other aquatic environments.
The North Carolina Emerald Isle Aquariums have stood by their goals of educating people.  In 1976, the Aquariums had fewer than two thousand visitors; however, last year the North Carolina Aquariums educated over one million visitors.  This makes it an excellent place to visit especially for students and teachers. 
If you join as a member you will receive free admission for 2 adults, children and grandchildren under 18.  That's not all though, you will also receive as a member, free admission to the North Carolina Zoo in Asheboro and over 150 other zoos and aquariums around the Country, plus many other benefits.  Additionally, membership will provide access to many facilities that provide great educational benefits for all.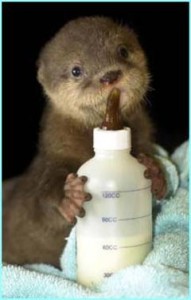 The Aquarium runs competitions throughout the year, one such competition was open to photographers that saw award winning pictures of aquatic animals in the underwater photo contest last year.  There are many other competitions held regularly giving an opportunity for many people to display their talents and win gifts. 
The Aquarium is found in the Emerald Isle located in North Carolina.  It helps animals get back to their natural habitat.  Currently they are running a program to help juvenile loggerhead sea turtles.  The aquarium uses satellite transmitters to track the sea turtles movements after rehabilitation and release from the North Carolina Aquariums. 
You can spend hours looking around at the many rooms displaying different coastal sectors and marine life.  There is something for all ages including a touch tank for children.  If you enjoy the fresh air, you can enjoy a walk outside afterwards in the many wooden paths that follow the salt marshes, and watch the wildlife in their natural surroundings.  If you want to buy a souvenir then you can visit the gift shop at the end of the day.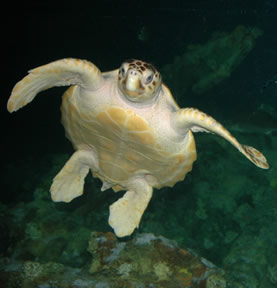 You will find the aquarium exciting, fun, educational and interesting for everyone. It is also wheelchair accessible.  It really is a place for everyone and it is expanding and adding to its collection every year.